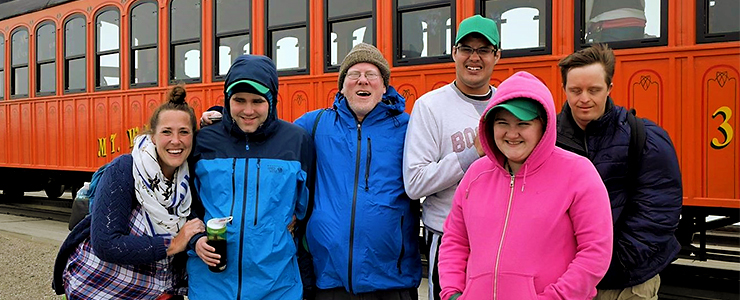 DDS and 3LPlace launch
Education and Training Pilot
Adults eligible for Massachusetts Department of Developmental Services may now use their self-directed state funds to pay for 3LPlace learning modules as part of a new pilot project.
The 3LPlace/DDS Education and Training Pilot project is now accepting applications, and 3LPlace founder and CEO Deborah Flaschen couldn't be more excited.
"I am delighted that under this new program, 3LPlace will be accessible to more individuals and families," she said. "We've been working with DDS for a long time to make this happen.
"From the inception of 3LPlace our goal has been to provide individualized learning opportunities, and to encourage our members to actively participate in planning their own future, in the community.
"This makes that possible for many more people."
3LPlace's learning modules include "Daring to Dream," which helps members with creatively imagining and developing personal goals; "Community," which explores why, how and what skills we need to live in community with others; "Work and Career," a self-determined approach to finding meaningful jobs, careers, continuing education, or volunteer activities; "Life Skills," which builds skills for independence; and "Social Skills," which works on social emotional awareness and social thinking.
For more information about this new funding opportunity, please email us or call us at 617-764-3280. Approval from DDS is required.
Click here for our seven-page brochure about the 3LPlace/DDS Education and Training Institute Pilot.
---
Emory University chooses our Curriculum
for Autism Center resource guide
Emory University in Atlanta, one of the world's leading research universities, recently identified the 3LPlace Curriculum as "comprehensive" in a guide published by its School of Medicine Autism Center.
They wrote: "This project provides a framework for understanding the variation in functioning in individuals, the Curriculum enables educators and service providers to develop individualized goals, learning plans and supports that meet the unique needs of each individual."